The end of the semester would've been busy enough, but we've also had my spouse's surprise cancer, surgery, and chemo treatments. Although April and May haven't been the most productive writing and publishing months for me, I do have some good poetry-related updates.
The PCA/ACA conference was wonderful as always. I loved seeing all of the poetry presentations and sharing poems from Tasty Other. I was also honored to receive the Felicia Campbell Area Chair Award!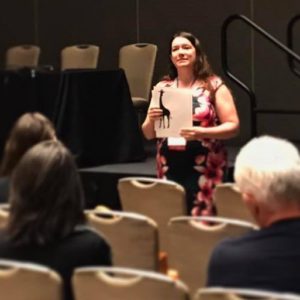 I got to read on April 19 at the New Alchemy Poetry Series, which is newly relocated at Lestat's West. What a cool venue, and what a great night of sharing my poems and hearing others read during the open mic.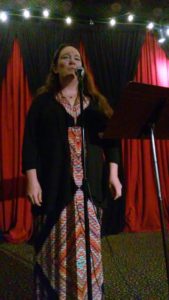 In May, my poem "The Book of Icons" from my Bible word banking project was published in Unlost Journal.
This week, Tasty Other turned 6 months old! I joked about doing a mock-baby photo shoot with a chalkboard of fun facts about the book, but I'm not that silly (or perhaps I just don't have the time right now… I am that silly).
Next up: I'll be participating in a local author book signing this coming Friday, June 2, from 6-8 p.m. at Liberty Station, Barracks 16 (co-sponsored by SD Writers, Ink and Comickaze).