The end of the semester and the holidays kept me away, but I did have a wonderful book launch at PLNU on Nov. 30 and an awesome San Diego book release at the Women's Museum of California on Dec. 3. What a privilege to share my weird Tasty Other poems and to read alongside some of my favorite people!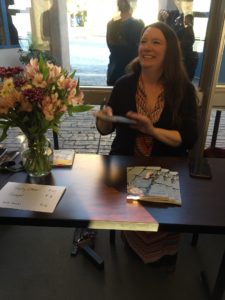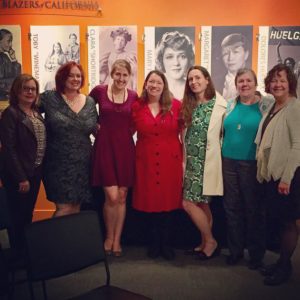 Here is my Poetry Has Value post about November. What a bizarre month that was. I'm still working on the December post and 2016 year-end reflection, but those will be ready soon.
My journal, Whale Road Review, published its first anniversary issue on December 1. I love the issue, and I love the work of choosing and sharing other people's incredible writing.
I had 3 poems published in a mixed-genre mystery anthology called Candlesticks and Daggers. I also had a review of Luci Shaw's Sea Glass: New & Selected Poems in the Advent/Christmas 2016 issue of The Cresset.
I've been sending out poetry submissions a lot over winter break and reading a lot of submissions for Whale Road Review. Now that classes are beginning tomorrow, I'll be getting back into a regular writing routine, especially since PLNU awarded me an internal grant of a 4-unit release to work on a poetry project. (Thanks!) Here we go…