After an October full of my sons' birthdays, lots of grading, and Halloween festivities (side note: we were awesome in our Super Mario Bros. costumes), November was full of poetry.
UMKC, my masters alma mater, brought me out to Kansas City to give a poetry reading at The Writers Place. I loved reading in the company of Jermaine Thompson, Bonnie Bolling, and Jason Ryberg, and I loved being in that wonderful venue full of friendly faces. It was a bittersweet event though; my thesis advisor, Michelle Boisseau, passed away the day before I got to town. I closed my reading with one of my favorite poems of hers. I'm grateful for her guidance and for the way she pushed me forward in my writing.
The next day, I also led a workshop at The Writers Place on revising and submitting work for publication, Later that afternoon, I got to read poetry alongside Karen Craigo at the Johnson County Library's Leawood branch. All around, I felt so celebrated by my mentors, grad school peers, and friends. These events were a wonderful way to celebrate Tasty Other's first year of publication!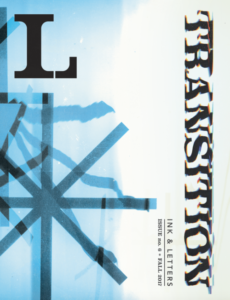 I was also pleased at the end of November to have two of my poems, "The Book of Us" and "The Book of Cons," published in Issue 6 of Ink & Letters, which is available for purchase here.
I wish us all a December that's just as full of good poetry and good people.